I have three adults that will be available soon. They are being spayed/neutered on May 20, 2020.
"BONY"
D.O.B. 8/8/18
He's a solid white blue eyed male. He's very sweet, friendly and very social. He loves to be held and loves attention. He was proving to be infertile so he was neutered. Now he is looking for his forever home. He gets along great with other cats and loves people. He is $1500.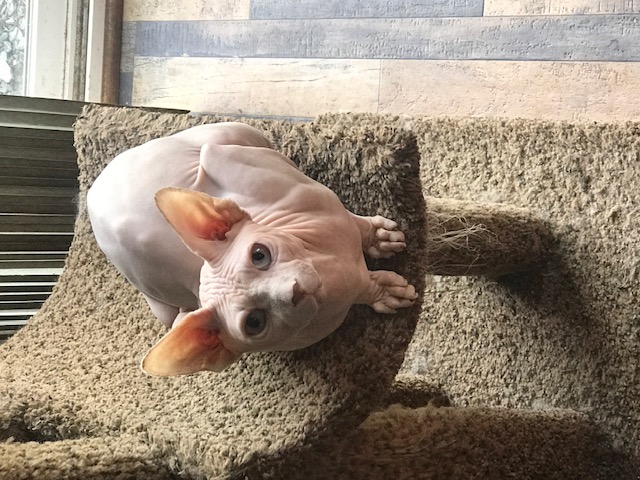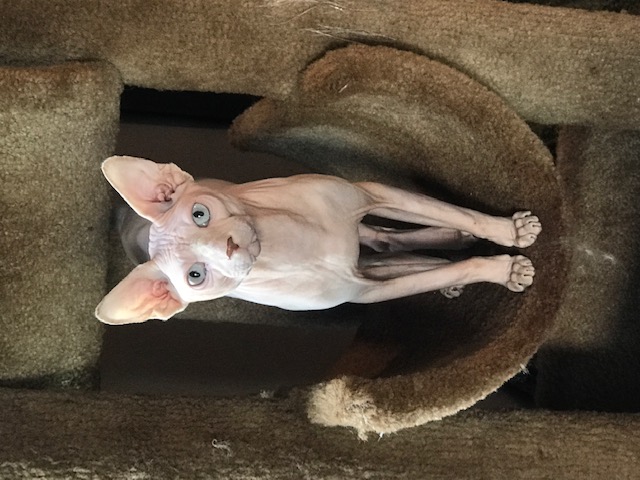 "JIGGY"
D.O.B. 6/22/19
He is a solid white gold eyed male. He is shy around people he doesn't know, but opens up once you get to know him. He's a very sweet timid boy but would make a great pet. He is $1500.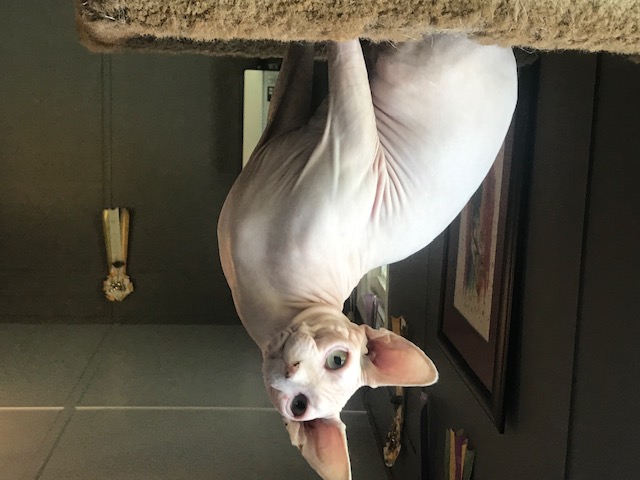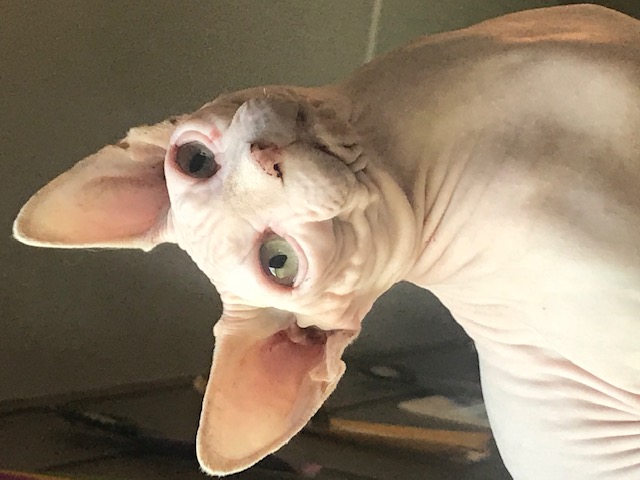 "BUG"
D.O.B. 3/7/11
Bug is a solid white odd-eyed girl. She's a unique and pretty cat! She is a senior kitty who is looking for a good home. She's quiet and tends to do things her way and is more independent than the normal Sphynx. She can be shy with people that she doesn't know but she opens up once she gets familiar with you. She is $1200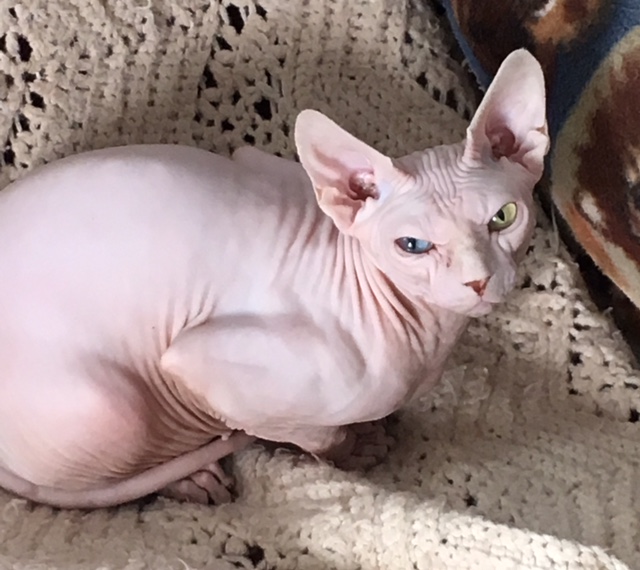 Contact Jennifer for more info.
Please be sure to include your e-mail so I can send pictures.