AVAILABLE
The following babies will be
ready to leave around July 23, 2022.
Contact Jennifer for info.
CALICO FEMALE, $2500.....RESERVED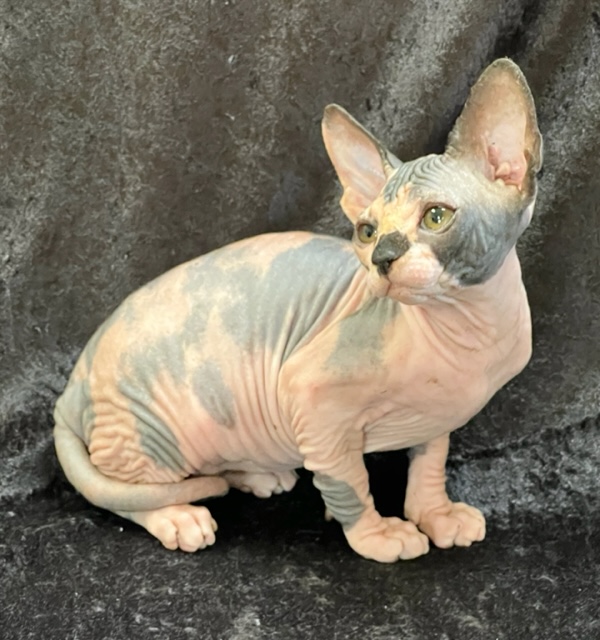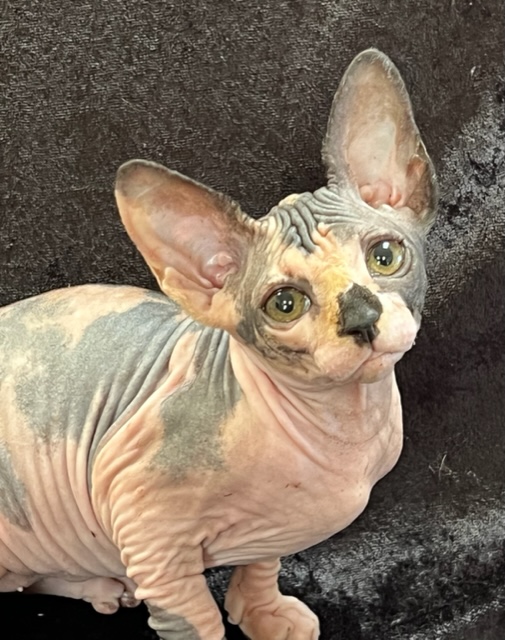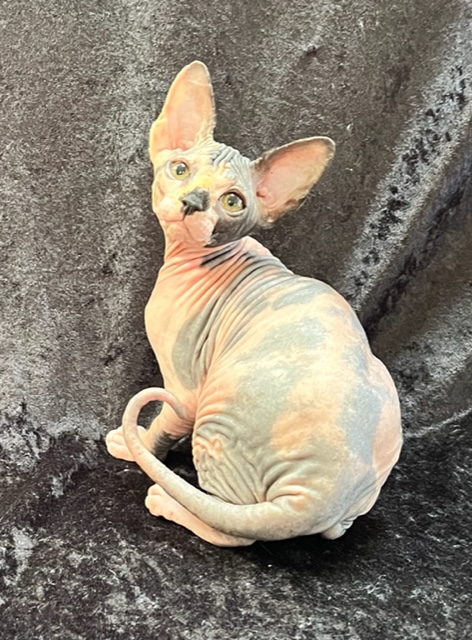 CALICO FEMALE AVAILABLE, $2500....RESERVED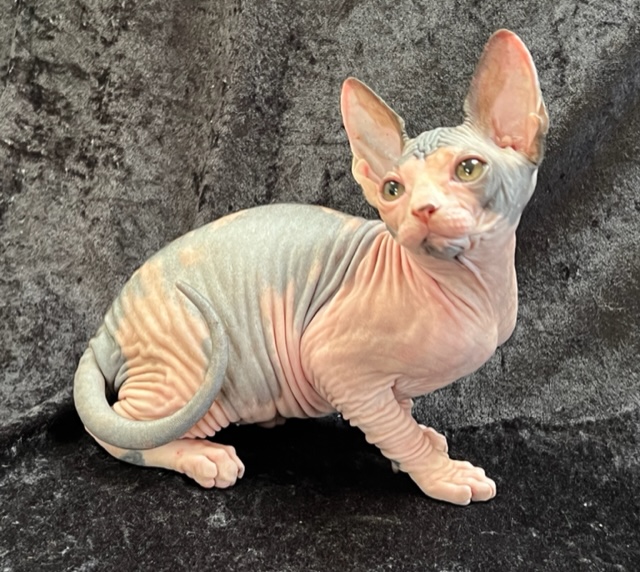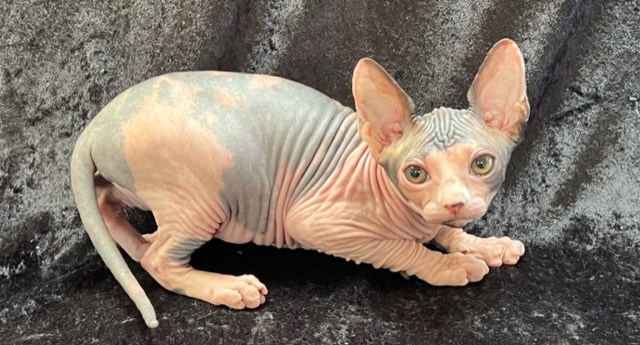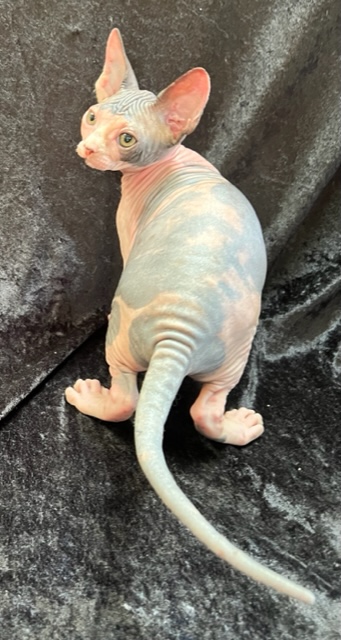 I still have a red tabby male hairy hybrid kitten still available...pics below.

One adorable red tabby male is AVAILABLE! He is out of an F-1 outcross litter between a Sphynx mom and a domestic shorthair dad. He is registrable, has had his first two vaccination shots so far, several de-wormings, and has been neutered. He has a spunky and very cute personality....just like a Sphynx. DOB 8/10/21. I'm asking $500 for him and he can leave anytime. Everything has been done for his first year.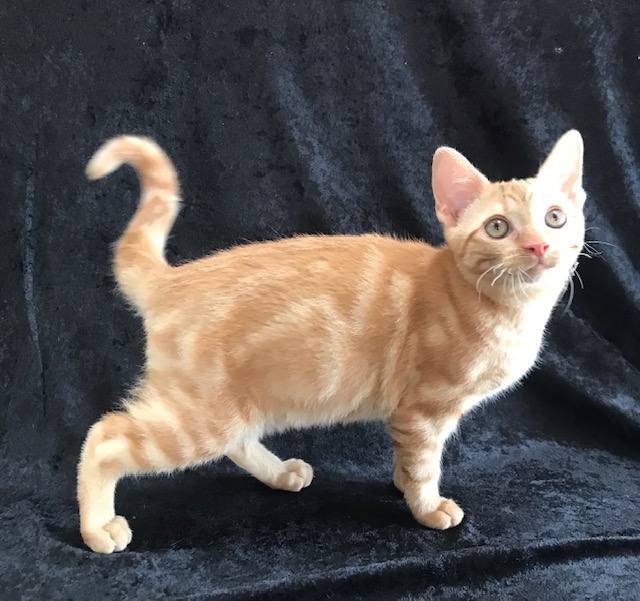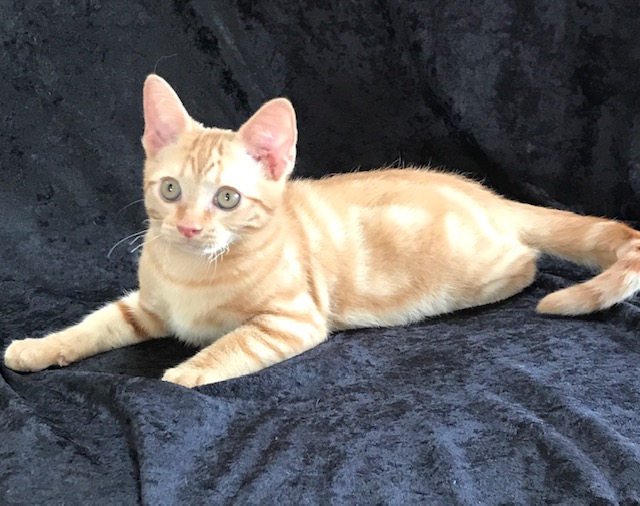 The website will be kept up to date so feel free to check here for available babies.

For more information or to be put on the wait list please fill out the INQUIRY FORM below. Sometimes the form is slow to get to me. If you don't hear from me within 24 hours, feel free to contact me via:
e-mail: b_baldsphynx@yahoo.com
Landline Phone: 704-233-0128
or text to: 704-261-4323
~~~~~~~~~~~~~~~~~~~~~~~~~~~~~~~~~~~~~~~~~~
NEED A BED FOR YOUR KITTEN? OR SOME SOAP FOR YOUR CATS? CHECK OUT WHAT I CURRENTLY HAVE AVAILABLE UNDER THE BEDS/SOAPS LINK ABOVE!
I MAKE AND SELL POLAR FLEECE DONUT BEDS AND USUALLY HAVE A BIG SELECTION ON HAND...JUST CONTACT ME FOR AVAILABILITY. THEY ARE $30. ADD $8 FOR SHIPPING.
~~~~~~~~~~~~~~~~~~~~~~~~~~~~~~~~~~~~~~~~~~~
INQUIRY FORM
Please fill out and send to receive more information
or be put on the wait list.
THANK YOU FOR YOUR PAYMENT! PLEASE CONTACT ME TO MAKE SURE I RECEIVED YOUR DEPOSIT/PAYMENT.
You can also use my direct PayPal Link at: westpawboxers@yahoo.com
I can accept deposits/payments by Check, Cash, Venmo, Cash App or PayPal. If PayPal is your preferred method of payment, please contact me for the exact amount before you send your payment as there is a 3.5% transaction fee to use PayPal. Deposits are non-refundable. Thank you!